Description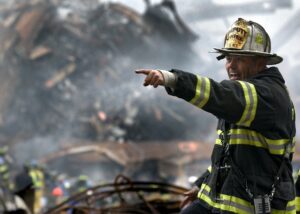 As we come up to the 20th year passed since the tragedy of 9/11, we at Pure, wish to support those who sacrificed their lives on that day, willingly and unwillingly, and remember those who paid the ultimate price.
The 9/11 Tribute Bat – a limited run of only 4 pieces – based on the Integrity 2 platform, these special bats commemorate the 4 sites that will forever be changed. These units will be raffled off at a later date, and all raffle proceeds will be donated to the Tunnels To Towers foundation.
The FDNY Tribute Bat. An open order bat, based off of the 2 piece – 13″ barrel platform. For every unit purchased, Pure will donate $50 to the FDNY Widows Fund.
We will release these bats in 2 batches.
Batch 1 will be for all orders placed prior to 9/13 and will be delivered to customers within 5 – 6 weeks.
Batch 2 will be for all orders placed between 9/13 and 10/3 and will be delivered to customers within 5 – 6 weeks.
We have set a goal to move AT LEAST 100 units of each bat, so we can donate $5,000 to each fund!
We also encourage you to donate on your own! If you email us proof of donation to either fund, in the amount of $10 or more, Pure will email you back with a coupon for future purchase!
Any of the above mentioned can be purchased through your favorite Pure rep, retailer, or through the site directly.
---
We suggest a 50 swing break in with these bats using 52's ONLY! This will make sure the life of your bat is as long as possible.
Swing the bat that the pros use!
Based around our previous 2 Piece platform, this bat is designed so that the compression will rapidly drop and hold around 245lb-250lb, giving you longer at peak performance while still meeting new 2021 NTS-Tested 1.20 bpf standards.
Swing into the new wave of softball tech. #SwingPURE.
Includes new USSSA NTS-Tested Stamp
Approved for use in USSSA, NSA, ISA, Freedom, GSL, WSL and more
One Year Warranty.
Requires 50 swing break-in period
Specifically designed Pure Sports ultra thin grip gives better control.
Barrel length 12 inches
Barrel diameter 2 1/4 inches
Bat Overall Length: 34 inches
Approved for USSSA and NSA and organizations that use USSSA and NSA's strict softball bat testing standards
Swing into the new wave of softball tech. #SwingPURE.